Buhler is proud to introduce the following framework that was collaboratively developed with our stakeholders. We call it "The DNA of a Buhler Graduate."Prior to the pandemic, our ...
On Thursday Buhler Superintendent Cindy Couchman announced a new Covid 19 testing protocol that will allow close contacts to remain in school, activities, and at work. Close contac...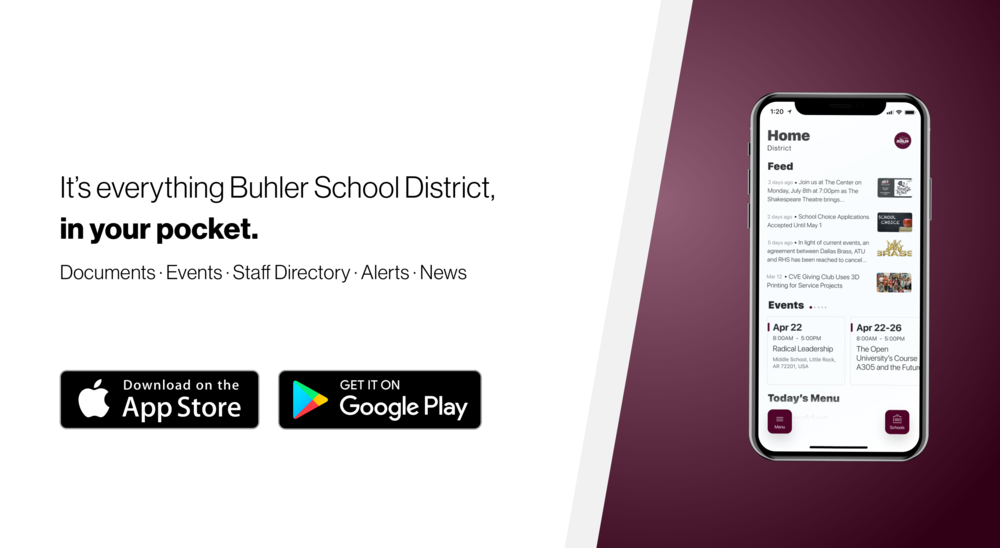 Buhler USD 313 is thrilled to announce its new mobile application, available on both Apple and Android phones. Access documents, news updates, even emergency notifications! Downloa...