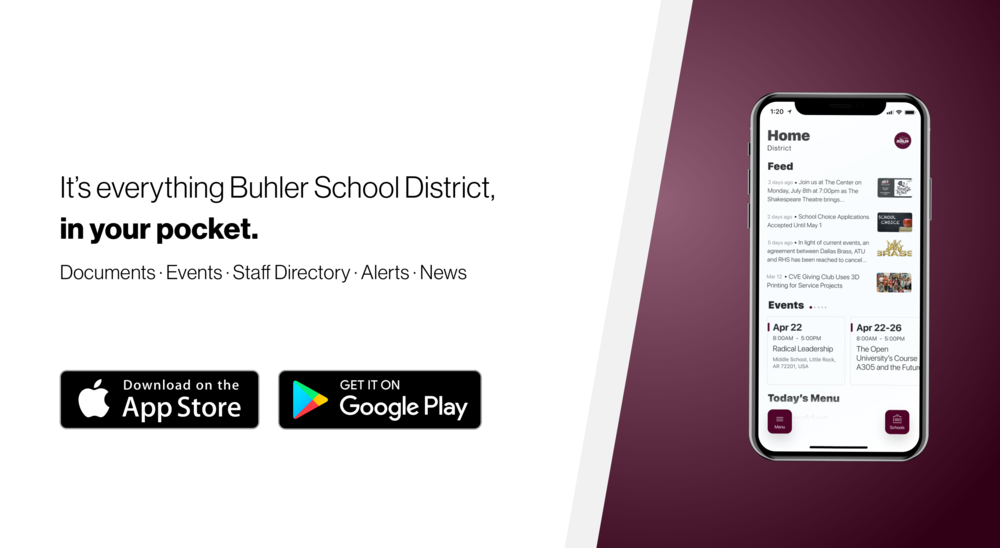 Buhler USD 313 is thrilled to announce its new mobile application, available on both Apple and Android phones. Access documents, news updates, even emergency notifications! Downloa...
INDIANAPOLIS, IN -- The National Interscholastic Athletic Administrators Association (NIAAA) is pleased to announce that Justin Seuser, District Activities Director at Buhler High ...
THIS IS THE LAST GATING CRITERIA UPDATE FOR THE SCHOOL YEAR! Summer School Guidance and Protocols will be released June 1st on our district website and Facebook page. Ren...